Главная > Учебная, методическая литература и словари > Дополнительное образование для детей > Изучение иностранного языка >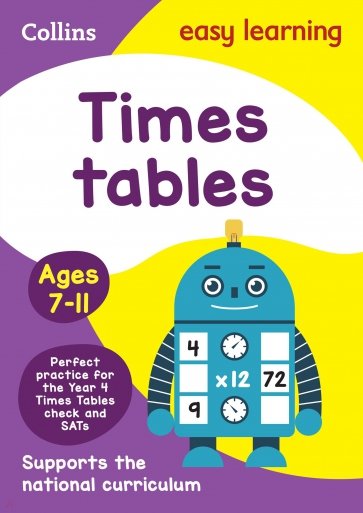 Times Tables. Ages 7-11
Авторы: Greaves Simon, Greaves Helen
-Build times tables skills
-boost confidence
-develop a love of learning
Designed to give children a real sense of achievement Easy Learning practice books improve essential skills taught at school through activity-packed fun.
The colourful, motivating activities help to boost confidence and develop good learning habits for life.
Answers and parents' notes are included to help you to support your child's learning at home.
Где купить?
Технические данные
Издательство «Harper Collins UK», 2015 г.
48 страниц
Формат: 210x300
Язык: Английский
ISBN: 9780008134402