Главная > Учебная, методическая литература и словари > Дополнительное образование для детей > Изучение иностранного языка >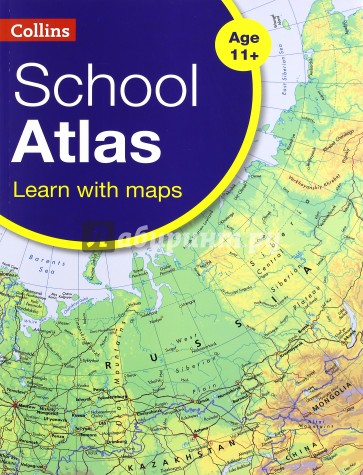 Collins School Atlas
Читать отзывы к этой книге. (на сайте магазина «Лабиринт»)
An introductory atlas for secondary schools, perfectly designed to support and motivate Key Stage 3 students in geographical and mapping skills. This secondary school atlas for students aged 11-14 is designed to help develop map, atlas and data handling skills. The content adheres closely to the requirements of the National Curriculum and incorporates results of classroom testing.
Its clear and accessible layout will motivate pupils of all abilities at Key Stage 3 and S1-S2. An easy-to-follow introductory 'map and atlas skills' section, useful for both teacher and pupil, is followed by clear, accessible reference maps presented with locator maps, fact boxes and flags, descriptive text, detailed map keys and photos.
Carefully selected focus country studies include mapping on contrasting regions and special topics. Regions included in this edition include Russia and the Middle East.
The latest available country-by-country statistics are listed in a separate section and the index includes full latitude and longitude values.
The world section covers all the global issues required by the National Curriculum e.g. climate change, population, biomes, earthquakes and volcanoes.
Где купить?
Технические данные
Издательство «Collins Exclusive», 2016 г.
ISBN: 9780008146764