Главная > Учебная, методическая литература и словари > Дополнительное образование для детей > Изучение иностранного языка >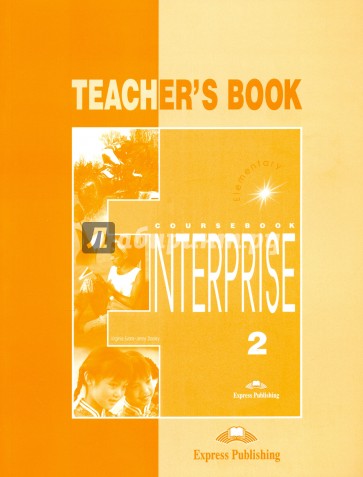 Enterprise 2.Teacher`s Book. Elementary. Книга для учителя
Авторы: Эванс Вирджиния, Дули Дженни
Читать отзывы к этой книге. (на сайте магазина «Лабиринт»)
"Enterprise 2: Elementary" is a communicative course, specially designed to motivate and involve students in effective learning at elementary level.
The course provides systematic preparation for all the skills required for successful communication both in written and spoken form. Each unit, along with its corresponding unit in the Workbook, is designed to be taught in about three to four teaching hours.
The Teacher's Book contains:
answers to the exercises in the coursebook, supported by teaching notes and optional oral or written activities. The teaching notes provide guidance on how to deal with the material as it appears in each unit in the Student's Book. The objectives of each unit are set out clearly in the Teacher's Book.
three tests of two versions each with answer sheets (to be used by students to fill in their answers) as well as the answers to each test and a marking scheme. The tests help teachers check vocabulary and structures presented in the course. Each test is to be given after students have done the relevant revision unit in their books.
tapescripts of the recorded material.
answers to the exercises in the Workbook.
Где купить?
Технические данные
Издательство «Express Publishing», 2014 г.
Серия «Enterprise 2»
176 страниц
Формат: 210x275
Язык: Английский
ISBN: 9781842161067